23rd March 2016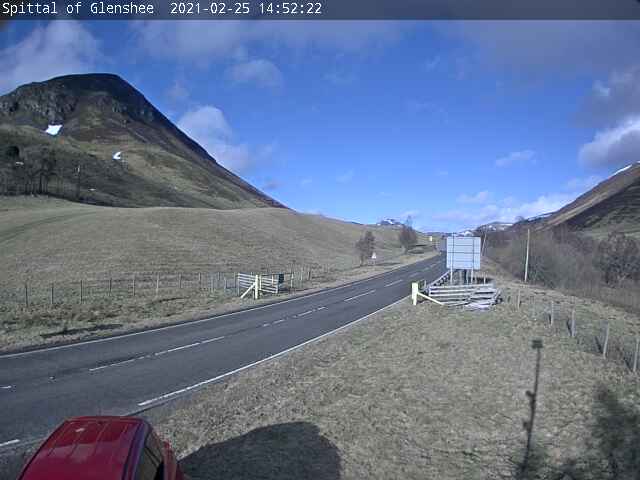 The Spittal of Glenshee snow gates are on the #snowroad scenic route through the Cairgorms National Park. This route, that runs along the side of Dalmunzie Estate, is the highest main road in the UK and most famous for the "Devils Elbow" turn.
The park is installing artworks at the laybys along the route that enhance the landscape and view points.
Lovely relaxing week. Weather just fantastic. Going back to the west coast with a suntan. Great watching all the wildlife. Some nice gently walks, Hattie and Flora (Great Danes) loved splashing in the burn to keep cool. Nic went fishing, didn't catch anything but relaxing for him. Cottage great as usual. Week has gone much too quickly. Always given a warm welcome.
Nic, Sarah, Hattie and Flora