23rd March 2016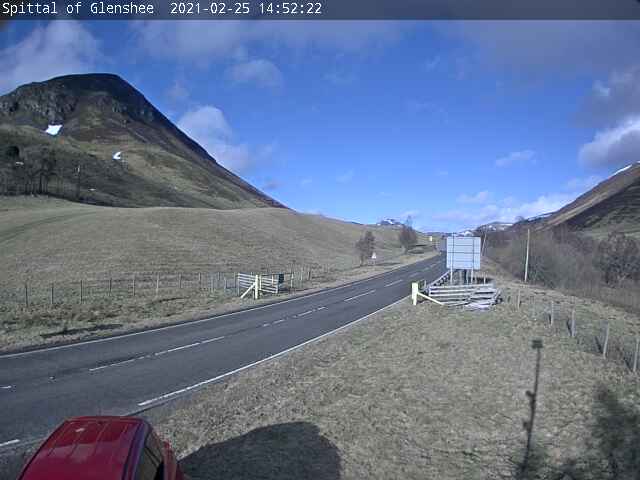 The Spittal of Glenshee snow gates are on the #snowroad scenic route through the Cairgorms National Park. This route, that runs along the side of Dalmunzie Estate, is the highest main road in the UK and most famous for the "Devils Elbow" turn.
The park is installing artworks at the laybys along the route that enhance the landscape and view points.
Incredible week. Started thinking we hadn't enough jumpers and by the end of the week we were sunburnt! Now I remember why the glen so inspired me all those years ago when working here in Denis Winton's day. Was so pleased to see bits of the train here as my partner didn't believe me! I was so chuffed that I still managed to clear the river on the 1st and the 7th on the golf course - shame I'm useless at putting. I'm not a golfer but here is special. Also saw more deer than I have ever seen - two herds of around 100 in each. Such a viewing spot!
Diana